Sunset Bliss
Date:
Daily, start time customized to sunset
Daily, start time customized to sunset
Soak in the serenity of a zero altitude sunset to complete your Perfect Pender Paradise kind of day.
Enjoy an ocean level sunset with a relaxed paddle in the calm evening waters around the Pender Islands, soaking in the heat of the sun and it's reflection from glassy ocean waters.  Pender Islands sunsets are best from zero altitude!
Enjoy this evening splendor from any angle.  Choose any day of the week from our headquarters at Port Browning Marina as well as Sundays from Poet's Cove Resort on South Pender Island.  
Don't forget your sunglasses!
Meeting Point: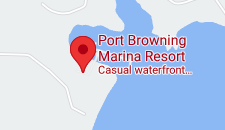 Port Browning
4605 Oak Rd,
Pender Island
1-855-629-6939
Waivers:
Please review the following waivers which need to be signed at checkin.
Tides:
Changes or cancellations from 72 (3 days) - 24 hours: 50% admin fee.
Changes or cancellations within 24 hours: no refund
Exceptions:
If it is 100% overcast, you may cancel without penalty, only with advanced notice.
If ocean conditions do not allow for safe paddling, a full refund will be given. ie) strong winds, poor visibility, thunder/lightning.  We DO paddle in the rain and love it! Please dress weather accordingly.