Skills Clinics
2021 Dates: TBA
Develop great paddling habits with our Paddle Canada sanctioned Skills Clinics 
One or more local Paddle Canada Sea Kayak Instructors dedicate their time to learn and expand yours AND our paddling knowledge, safety, and efficiency.  
Listed below are some of the topics covered in our Sea Kayak Skills Clinics.  
Propulsion strokes
Tides and currents
Rescues
Navigation
Edge control & turning under momentum
Rolling
Lateral movements and stroke blending.
Risk Management
Please email us your requests if you have anything extra you would like to practice/learn as well as the dates you are signing up for. 
2020 Dates: First Thursday (evenings) in June, July, August, September.
Pricing is for clinic only, kayak and gear rentals available for a 2 hour rate. please add rental to your cart when booking.
BOOK NOW to reserve your spot!
Meeting Point: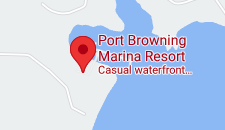 Port Browning
4605 Oak Rd,
Pender Island
1-855-629-6939
Waivers:
Please read the following waivers which will need to be signed at checkin.
Tides:
48 hours notice of cancellation required for any skills clinic cancellations.