Sea Kayak Level 2 Skills
Date:
2021 Dates: June 6 - 10, July 19 - 23, August 9 - 13, September 12 - 16
2021 Dates: June 6 - 10, July 19 - 23, August 9 - 13, September 12 - 16
Now you are ready to increase your adventure level! What better way to learn but in one of most biodiverse regions of the world! 
This 4 - 5 day skills course is designed for those with a good handle on Sea Kayaking in calm waters (Level 1 Skills or equivalent) who want to take it to the next step in the developement of your endless adventures ahead!
This program will focus on the practical skills for overnight trips and well-developed paddling in dyanmic waters (up to 19 knots of wind, <3 knots of current). This includes but is not limited to a strong forward stroke, effective bracing and rescue skills. At this level participants will also engage in judgement, planning and navigation exercises.
We run our Level 2 Skills Program over 4.5 - 5 days, with two different options. One as a Expedition (camping involved) style program and one as a Full Days Skills with accommodations of your chosing on Pender Island.
The first afternoon always involves introductions and practice/prep for  the next 4 days of paddling.
If you choose the 'Full Days Only' version, you will be responsible for your own accomodation. Camping reservations are available at our headquarters by calling Port Browning Marina at 250.629.3493 and offer onsite food and full marina amenities.
If you are signing up for the 'Expedition' version (must be confirmed with PIKA owner prior to booking) we will be 'backcountry camping' at designated sites, usually with pit toilets and camp pads only. There is a surcharge to account for extra meals and camping costs. Please add on when booking online.  If you see dates that do not work with you and you have a group of 3 or more, please contact us and we'll set up a custom program for you.
THIS PADDLE CANADA SANCTIONED SEA KAYAK SKILLS COURSE INVOLVES THE FOLLOWING SUBJECTS:
Correct Paddling Technique and stroke blending
Assisted and Unassisted Re-Entry Techniques
Kayak Parts/Styles and Safety Gear
Navigation
Weather
Tides & Currents
Journeying and Seamanship
Risk Assessment
Knots and Tarpology
Campcraft (this is an optional inclusion in the Paddle Canada Program that can add to our program upon request)
Leave No Trace Principles
Introduction to Rolling
Please see the Paddle Canada website for a full course syllabus.
Cost is $550 + GST for the course and certification, plus $150 kayak and safety gear rental option (wetsuit included).  Drysuits are available for rent as an add-on in our on-line reservation system.
2021 Dates: June 6 - 10, July 19 - 23, August 9 - 13, September 12 - 16
Meeting Point: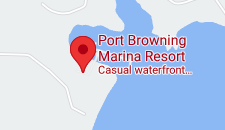 Port Browning
4605 Oak Rd,
Pender Island
1-855-629-6939
Waivers:
Please review the following waivers which need to be signed at checkin.
Tides:
50% due upon booking.  Balance due 30 days prior to start date.  No refund given within 21 days prior to scheduled start date.