Paddle Canada Basic Kayak Instructor
2023: n/a
Join the Paddle Canada community of 3000+ Canadians whom are passionate about safe and confident recreational Peer Paddling! 
This course offers a great opportunity to take the first step with Paddle Canada's National Instructor Training Program.
Participants will earn nationally certified and internationally recognized certification, gaining titile as Paddle Canada Instructors. 
With a minimum age of only 16, this program encourages younger paddlers engrain a foundation of kayaking by learning how to teach effectively, while demonstrating professional and correct technique. 
Activities focus on teaching fundamental kayaking strokes and assisted rescues, as well as the ability to deliver basic theory knowledge in various topics relating to sea kayaking.
*price includes kayak, safety gear and wetsuit. Dry suit rental is available upon request
 
 
Meeting Point: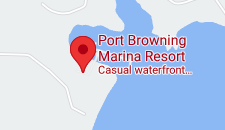 Port Browning
4605 Oak Rd,
Pender Island
1-855-629-6939
Waivers:
Please read the following waivers which will need to be signed at checkin.
Tides:
50% due upon booking. Balance due 30 days prior to course start date.  50% refund given if cancelled 15-30 days prior to course start date, unless your space is filled.  Then full refund will be issued.