Kayak rentals
Date:
Daily, April 1 - October 31
Duration:
2 hour to multi day
Price:
See Rental Rates in Table Below
Daily, April 1 - October 31
Chose your own adventure!  Welcome to our kayak rentals page for sea kayaks, sit on top kayaks and canoes! Please read ahead for more information and to book your outdoor adventure
Our fleet includes Delta Kayaks, NDK, Seaward, Current Designs, Wilderness Systems & Necky.  We offer a wide variety of styles and sizes of kayaks to suit every paddling adventure.
Your kayak rental includes all Transport Canada required safety gear plus spray skirt, extra paddle (per group), paddle float, chart and info of intended paddling area (based upon availability).
Wetsuits, drysuits, drybags and camping gear may be rented upon request for an additional cost. Please contact us for your specific gear rental requests.
Safety Policies:  In order to qualify for a canoe rental or kayak rental, there are a few things to bear in mind.
For Single and Double Sea Kayaks as well as canoe rentals, at least one of every 5 paddlers must have paddling experience, including but not limited to sea kayak/canoe rescues and at least basic knowledge of tides and currents. The equivalent skill base for this is Paddle Canada Level 1 Skills.  If you would like to gain this knowledge and certificate, please click here.
If you have paddled before but are not proficient in the above, you may rent a double kayak for a maximum of 2 hours and stay within sight of PIKA headquarters at all times. 
If you do not have minimum of the above skills in your paddling group, your best option is to book a kayak tour with us. 
If you would still like to explore without a guide, you may rent Sit On Top Kayaks or Stand Up Paddleboards without any previous experience. 
For route suggestions see out multi-day routes link under the Resources menu.
Our #1 safety policy is that we do not allow you to paddle alone.  Sorry for this inconvenience. You are most welcome to join a tour with us or find another person to paddle with. 
Rental Rates 2023*
Rental Time

Single Kayak

Double Kayak

Sit On Top Kayak

(no experience required)

single                      double

Canoes

 
 
 
 
 
2 hours
$50
$75
$50                  $not available
$65
 
 
 
 
 
4 hours
$65
$90

$65                  $not available

$80
 
 
 
 
 
8 hours
$80
$100
$70                $not available
$100
 
 
 
 
 
24 hours
$80
$100
n/a
$100
Extra day
$55
$75
n/a
$70
 
BOOK NOW
BOOK NOW
BOOK NOW
BOOK NOW
*pricing subject to applicable taxes. 
Meeting Point: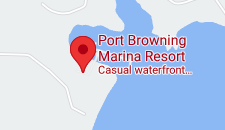 Port Browning
4605 Oak Rd,
Pender Island
1-855-629-6939
Waivers:
Please review the following waivers which need to be signed at checkin.
Tides:
Price:
See Rental Rates in Table Below
Cancellation Policy
72 hour notice of cancellation and/or changes. 50% retainer fee cancellations or changes 24-72 hours. Cancellations or changes within 24 hours of your start time will be charged in full
If you plan to transport a vessel on the roof of your vehicle you will need to have roof racks, padded cradles, and straps (or rope) for securing the kayak. We have extra pads and straps for a small rental fee if you need (based on availability)