Full Moon Rising
Date:
Full Moons from May to September
Full Moons from May to September
As you set to sea in your kayak with the sun exhausting it's warm shine, capture that everlasting image of a full moon rising from ocean level with all the magical creatures of the Salish Sea, while sipping that perfect cup of thermal regulation. A sharp 90 degree veer will bring you to that special dark cove where you can explore the magical sparkly with every move you make.  Bioluminescense is at your fingertips. . . Explore the billions of single celled organisms that create a universe you will add to your memory bank!
*included is a special treat to keep your energy up and your palate engaged!
What to bring:  sunglasses, hat, clothes for cooler weather (no cotton please!), hot beverage (no alcohol please), camera, headlamp, happy spirits, snack.
 
2021 Dates:
Apr 26, May 26, June 24, July 23, August 22, Sept 20      
*we reserve the right to use singles or doubles based on our judgement of what is the safest and most enjoyable experience for all paddlers. 
Meeting Point: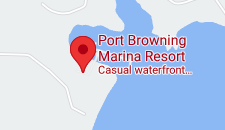 Port Browning
4605 Oak Rd,
Pender Island
1-855-629-6939
Waivers:
Please review the following waivers which need to be signed at checkin.
Tides:
Changes or cancellations from 72 (3 days) - 24 hours: 50% admin fee.
Changes or cancellations within 24 hours: no refund
Exceptions:
If it is 100% overcast, you may cancel without penalty, only with minimum 2 hours notice.
If ocean conditions do not allow for safe paddling, a full refund will be given. ie) strong winds, poor visibility, thunder/lightning.  We DO paddle in the rain and love it! Please dress weather accordingly.