Full Day Customized Adventure
Date:
Available year round with advanced booking
Price:
$110 - 150, depending on your group size
Available year round with advanced booking
We customize the tour according to your skill-level, preferences, weather, tides, and currents. 
Some of the most popular options are:
Circumnavigate South Pender Island:  See some of the most beautiful shorelines of the Penders.  We'll time the tides and currents to give you the best possible experience paddling around one of our beautiful Islands.
Gulf Islands National Park Tour: Paddle from Port Browning Marina to Beaumont Marine Park and hike up to highest point on South Pender Island, Mount Norman, where you'll enjoy views of the surrounding islands and perhaps a glimpse of our resident Orca whales feeding on their preferred diet, Chinook Salmon.
Family Day Paddle: In doubles, we'll paddle to Beaumont Marine Park, stop for a picnic lunch, and explore the two largest harbours, including paddling the Pender Canal, separating the two Islands.
Japanese Gardens on Mayne Island: We'll meet you at Hope Bay and cruise across Navy Channel to Dinner Bay, Mayne Island, where we'll enjoy the afternoon sun in the Japanese Gardens, a very important historical feature of the Southern Gulf Islands! If you want to be even more adventurous, we'll make time to play a round of Disc Golf in the Community Park adjacent the Japanese Gardens!  
If you have other ideas for full day adventures, we are ready to listen.  We are equipped with a kayak trailer and can thus launch from many different protected bays around the Penders!
Meeting Point: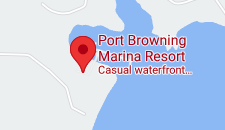 Port Browning
4605 Oak Rd,
Pender Island
1-855-629-6939
Waivers:
Please review the following waivers which need to be signed at checkin.
Tides:
Price:
$110 - 150, depending on your group size
Changes or cancellations from 72 (3 days) - 24 hours: 50% admin fee.
Changes or cancellations within 24 hours: no refund
Exceptions: If ocean conditions do not allow for safe paddling, a full refund will be given. ie) strong winds, poor visibility, thunder/lightning.  We DO paddle in the rain and love it! Please dress weather accordingly.