Adventures in Kayaking Youth Camp
Date:
2022 dates: July 18-22, August 15-19
2022 dates: July 18-22, August 15-19
Let your kids explore Pender's splendor in the seat of their kayak, exploring new and exciting shore lines and beaches around the Pender Islands! 
At a group pace, we will learn how to work with each other and the sea to move our kayaks efficiently, while exploring beaches with tidal pools, intertidal life and great lasting memories.
Take Thursday night to experience Pender Island under the moonlit sky with just our tarps and sleeping bags! Youth will learn new skills and natural history while their confidence in marine environments grow.
Our highly experienced and qualified instructors keep SAFETY followed by FUN top priority!  This is sure to be a fun camp with many lasting memories.
2022 Kayak Camp Dates:
July 18-22 and August 15-19:
Suitable for ages 8 - 13, looking for lots of fun in a pressure free learning environment, focusing in the basics of kayaking as well as lots of group commeraderie, awareness and teamwork, all the while showing extreme care to the nature that surrounds us.  We paddle short distances every day, trying to pick different launch locations every day (weather dependent of course). Some days we may do a beach cleanup,  others we may hop on our fleet of paddleboards and have a fun splash around.  Every day is different, every day is a blast!
Call or email now to sign up as space is limited.
Meeting Point: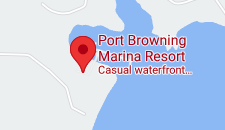 Port Browning
4605 Oak Rd,
Pender Island
1-855-629-6939
Waivers:
Please read the following waivers which will need to be signed at checkin.
Tides:
2 week cancellation policy in effect.  Payment is due upon booking. 100% refundable up to 30 days prior.  50% refundable up to 2 weeks prior, unless your youth's spot is fulfilled, then full refund.