2 Day Friends and Family Focus
Date:
2023: Please contact us with your dates and group size
2023: Please contact us with your dates and group size
Only have 2 days for adventure? No problem! We've got you covered! This Teaser is perfect for friends and family wanting to get out and for those that only have a short time frame to connect yourselves to our Salish Sea that surrounds Pender Islands.
This adventure is fit for anyone and everyone! Visiting only for a few days?  Feel like getting away and turning the rest of life off? Sink into this adventure with a camping trip to many nearby islands, including North Pender, South Pender, Prevost, Saturna Island, Portland Island to name a few.  
Pack your personals and join us on the Salish Sea!!!
Included in this package is your kayak & safety gear, camping equipment, cooking & eating ware, entertaining guide and everlasting memories! 
PLEASE NOTE:  Food is not provided for this trip. You will be required to bring your own, ready to 'take care of yourselves' in that department.  Please contact us for more information and for tips of what to bring. Camping costs are also not included as reservations at our designated campsites must be made in your own name.  Please contact us for instructions on how to proceed with this process.
For the 2021 season, we are accepting group sizes of 3 - 10 and limit our trips to your group only.
If you have dates that suit you better, please contact us and we'll do our best to arrange your dates.
Meeting Point: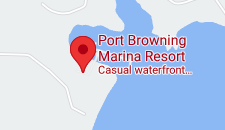 Port Browning
4605 Oak Rd,
Pender Island
1-855-629-6939
Waivers:
Please review the following waivers which need to be signed at checkin.
Tides:
*A 25% non refundable deposit is required upon booking with balance due 30 days prior to trip. Any cancellations within 31 days prior to the trip will forfeit full payment. If you are required to cancel due to medical reasons, we will offer you a full credit toward any other service we provide. We may request proof of medical reasoning to qualify for your credit.