Full Moon Rising
Date:
Full Moons from April - September
Price:
Singles: $110 Tandem: $200
Full Moons from April - September
As you set to sea in your kayak with the sun exhausting it's warm shine, capture that everlasting image of a full moon rising from ocean level with all the magical creatures of the Salish Sea, while sipping that perfect cup of thermal regulation. A sharp 90 degree veer will bring you to that special dark cove where you can explore the magical sparkly with every move you make.  Bioluminescense is at your fingertips. . . Explore the billions of single celled organisms that create a universe you will add to your memory bank!
What to bring:  sunglasses, hat, clothes for cooler weather (no cotton please!), hot beverage (no alcohol please), camera, headlamp, happy spirits, snack.
 
2022 Dates:
Apr 16, May 15, June 14, July 13, August 11 and 12, Sept 10      
*we reserve the right to use singles or doubles based on our judgement of what is the safest and most enjoyable experience for all paddlers. 
Meeting Point: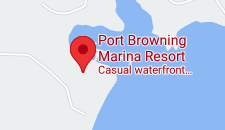 Port Browning
4605 Oak Rd,
Pender Island
1-855-629-6939
Waivers:
Please review the following waivers which need to be signed at checkin.
Tides:
Price:
Singles: $110 Tandem: $200
Changes or cancellations from 72 (3 days) - 24 hours: 50% admin fee.
Changes or cancellations within 24 hours: no refund
Exceptions:
If it is 100% overcast, you may cancel without penalty, only with minimum 2 hours notice.
If ocean conditions do not allow for safe paddling, a full refund will be given. ie) strong winds, poor visibility, thunder/lightning.  We DO paddle in the rain and love it! Please dress weather accordingly.